We need your help
---
---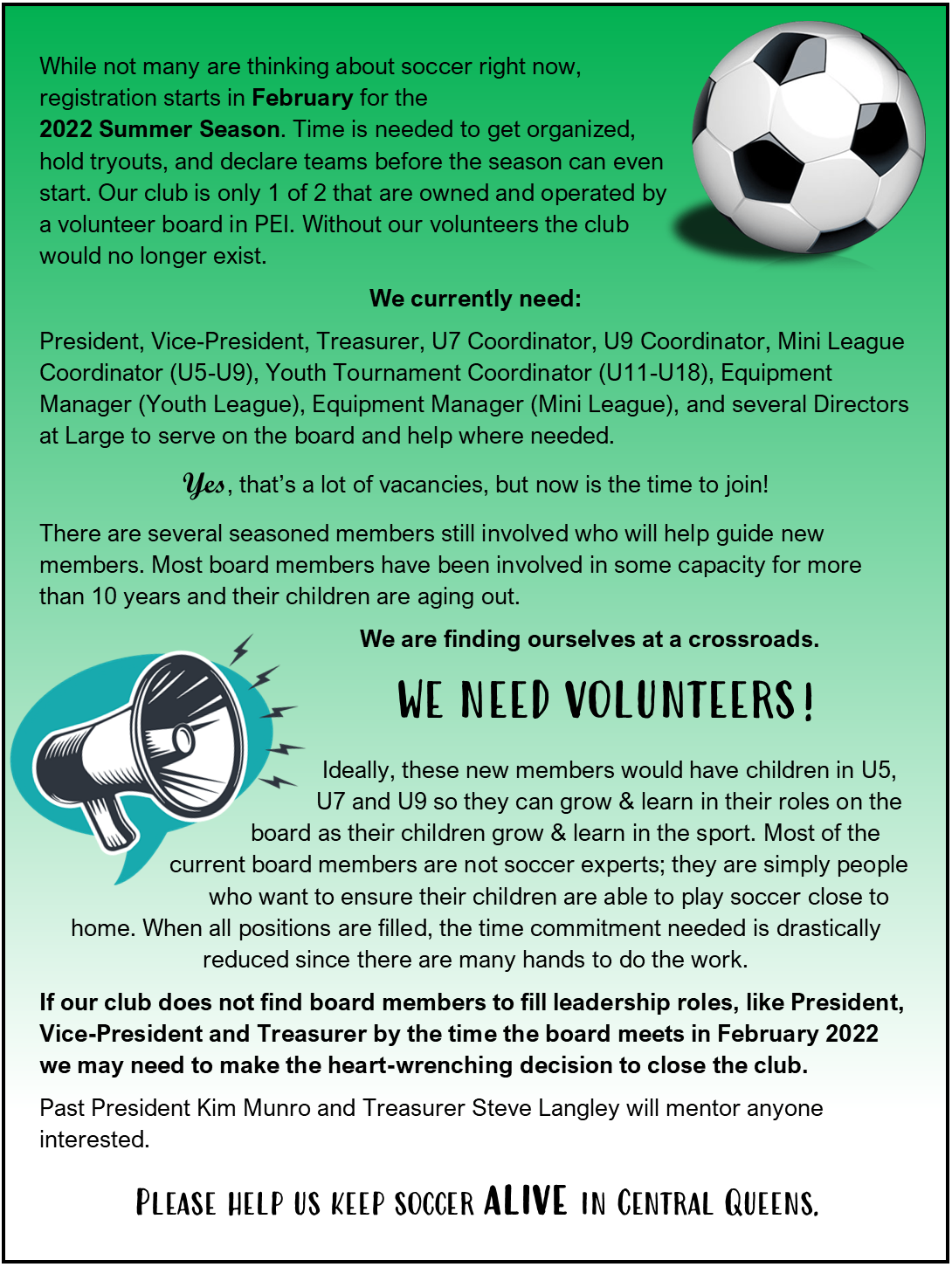 ---
"Our past, our present, and what remains of our future, absolutely depends on what we do right now."
Dr. Sylvia A Earle
Today is
#GivingTuesday
, instead of a monetary donation please consider giving CQCSC the gift of your time.
We need volunteers and board members to continue operating. We are approaching the end and without help, our club will close.
Please read and share with your friends, family, and neighbors. You do not need to know anything about soccer to volunteer. Everyone has a different strength and there is something for everyone.
If you are interested in helping or have questions, please reach out to any of our current board members, found here: http://cqsa.msa4.rampinteractive.com/.../board-of-directors