Indoor Spring League - Register now!
---
---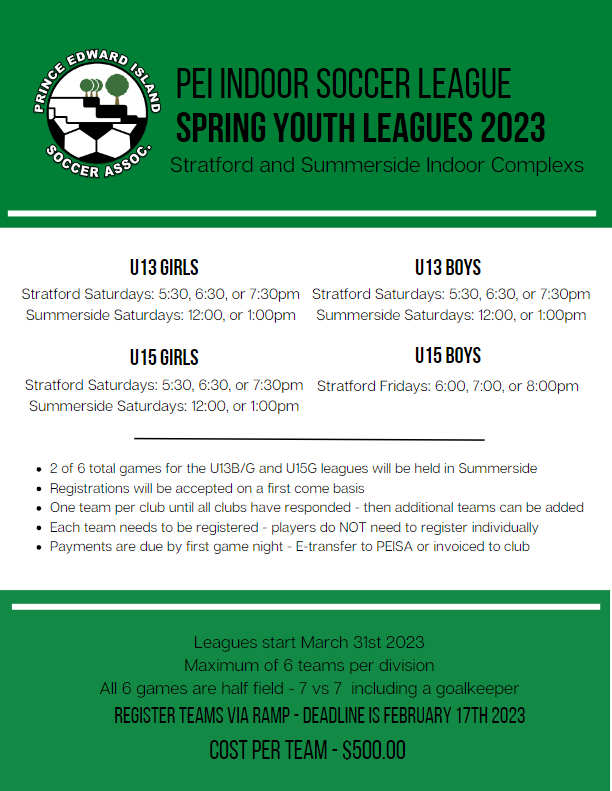 ---
Indoor Spring Soccer is BACK!
Available for CQ/RC members U13 & U15 both boys and girls
All games are played between Stratford and The Canada Games Dome in Summerside
League runs 6 weeks (see image below for dates & times)
45 straight minutes no break for half time
Substitutions are made on the fly
no offsides
Price per player will be determined by number of players who register.
We will only put in a team if there is at least 10 players and if there is a coach available.
Please contact the following coaches to reserve your spot

U13 boys Coaches Peter & Grant Wolters peterwolterspei@gmail.com
U13 Girls Coach Jared Doucette doucettejared@gmail.com
U15 Girls Coach Maria Lavoie maria.lavoie@outlook.com
U15 Boys - if interested in coaching & organizing a team please email YL Coordinator

Any questions please contact our Youth League Coordinator erinmacraeforrest@gmail.com