Looking for Work or Volunteer Hours?
---
---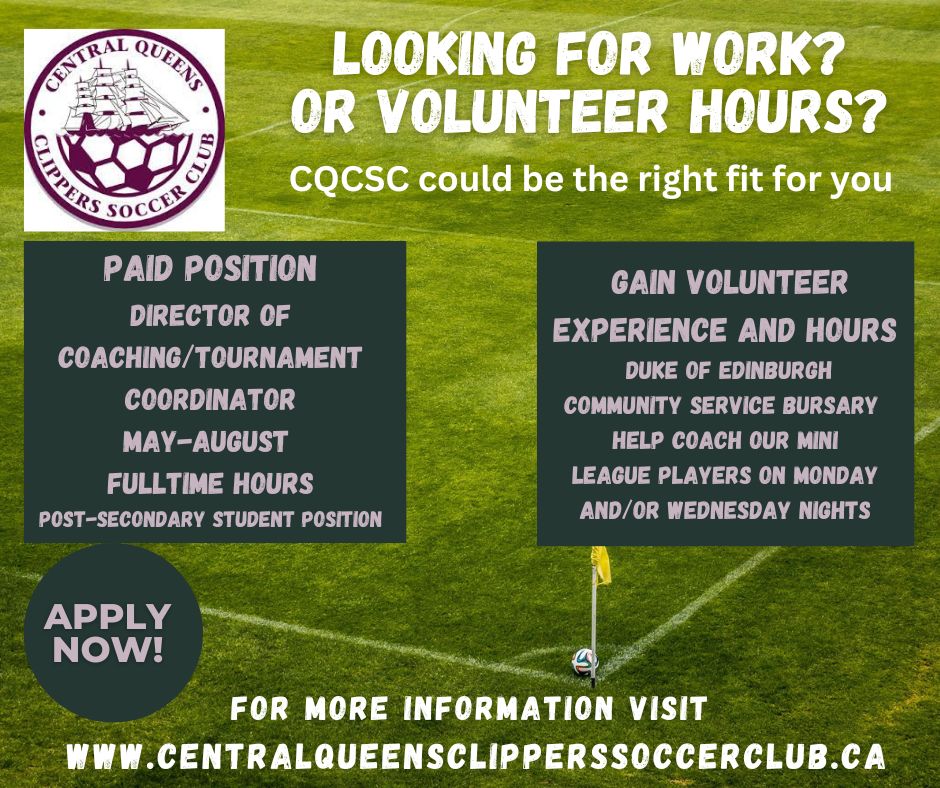 ---
Volunteers are needed to ensure our mini-league program runs as smoothly as possible and that all players stay active, interested, learn some soccer skills and have fun doing it!
We will be looking for parents, older siblings, and community members to step up and volunteer for the following positions: Helpers, Coaches/Co-Coaches, Assistant Coaches. If you are at the field already, why not jump in and get active with your kids! It's also a great way for youth to get volunteer hours and spruce up their resume or for community members to get involved in our great organization. We are a registered organization for the Community Service Bursary Program and have had youth fulfill hours for the Duke of Edinburgh awards. Please visit the volunteer tab on our website for more information and to sign up.
More information regarding The Coaching Director/Tournament Coordination paid position can be found under the employment tab on our website.
www.cqsa.msa4.rampinteractive.com