Goldrush Draw for CQCSC!
---
---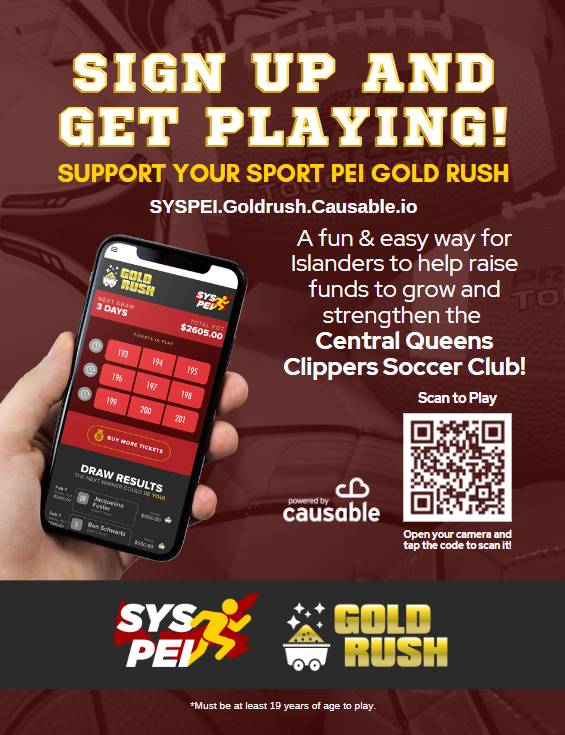 ---
The Central Queens Clippers Soccer Club is excited to announce that we are joining the SYSPEI Gold Rush. The SYSPEI Gold rush is a collaborative fundraiser that is open to all members and affiliate members of Sport PEI. Funds will be used to grow and strengthen our programs.
We encourage you to click on this link (
https://syspei.goldrush.causable.io
) to create an account, choose to support "Central Queens Clippers Soccer Club" and PLAY!!. A $5.00 play gets you 3 numbers. You can play up to $20.00 (12 numbers) per account each week.
Once you are assigned your numbers they are yours forever/until you choose to stop and are entered into every weekly draw. If you activate your numbers (pay $5.00) you have a chance to win half of the pot; if you do not activate your numbers (do not pay $5.00) and your number is drawn, you are a "non-winner" and the pot rolls over to the next week. To ensure you never miss a draw, click on the grey circular button to the left of your numbers and activate "AutoPlay".
Draws take place every Thursday at 1:00.
Please encourage your friends/followers to support our Association.
Thanks for your support! Good luck!